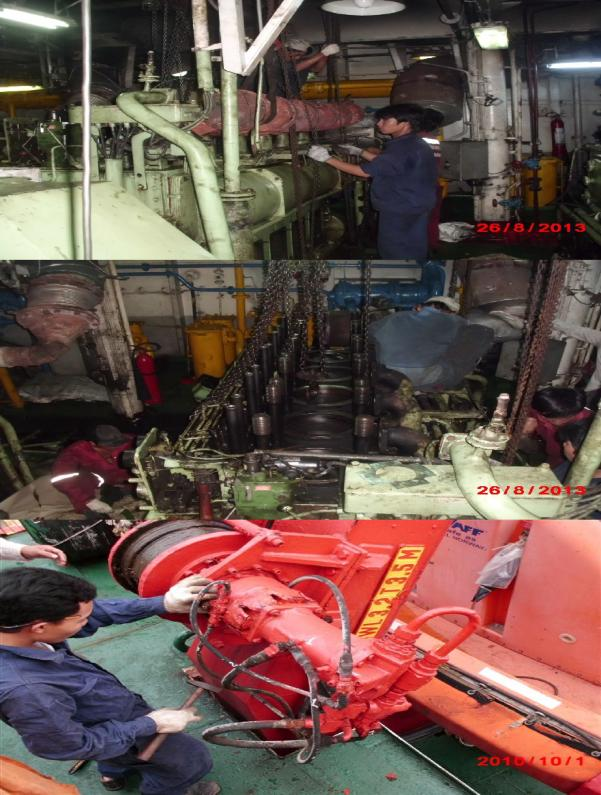 Engine & Hydraulic Systems
Our engineer and technicians are professional for engine and hydraulic system & repair service onboard.
Profitability and competitive strength are directly linked to a job well done by the engine maintenance team whether is led by a chief engineer on a vessel or a plant manager on a stationary power plant. We are able to carry out:
Hydraulic Systems.

Shark Jaw, Guider Din, Towing Pin.

Main engine.

Auxiliary engine.

Bow thruster.

Steering Gear.

Water ballast tank.

Gear & Winches.

Boiler repair or complete refurbishments.

Diesel engine.