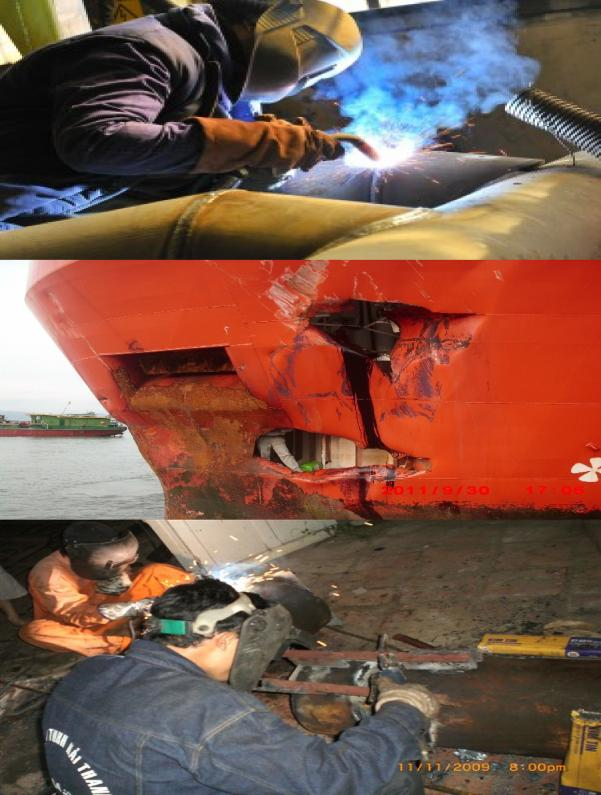 Farbication & Steel Works
We do fabricate and steel work for repair and fabrication according to manager or ship owner specification:
Installation and fabricate pad eye and fender.
Steel work repair on deck.
Out fitting repair and service.
Wedding work.
Also we over hauls cranes, winches, slings, rigging gear, lifting devices, and outfield equipment. We service onboard is tested, and painted.